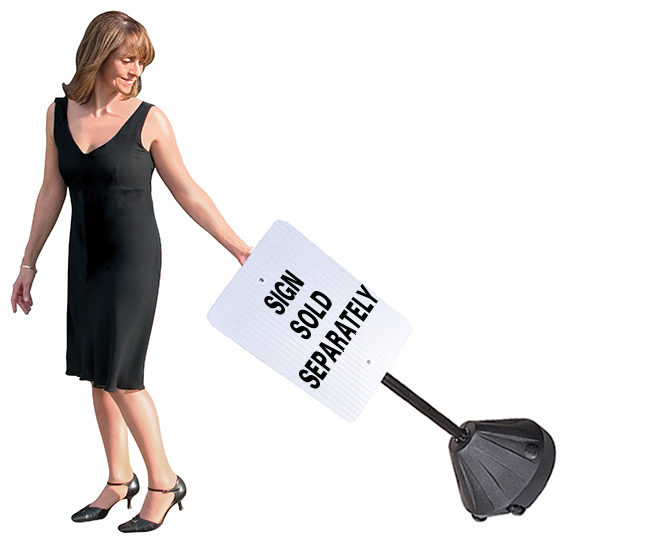 The Portable Pole is a new product offered by SignOutfitters.com.  This pole has a Compact 18" diameter base with 12" height.  Base includes large 3" recessed wheels for easier rolling. Larger capacity for additional water/sand for greater stability; weights 25-50 lbs. when filled with water and/or sand. Sign base comes in Black, Blue or Yellow.
Portable pole comes with a 48" pole that includes pre-drilled holes for signs from 9"x12" to 24"x24" and 12"x36".  This pole has a greater stability with pole lock feature. An optional 58" pole for smaller format parking signs. 
Portable Pole works great with any Stock Parking Signs. The portable pole allows you to tip the sign and roll it into position. Works great for temporary parking lots.  You can purchase custom parking signs for the portable pole and have your own unique sign to put into place.  Portable Pole ships within 1-2 business days.